Skip to Content
When I joined Align Claims in 2017 I inherited a claim file being investigated by Luke Patterson at Capitol Legal Investigations, Inc. I have been sending Luke assignments ever since. With more than 10 years of SIU claims handling and 30+ years in the business I can honestly say Luke and the team at Capitol Legal Investigations, Inc are top notch in the field of investigations. I've had the pleasure of working with Luke and his team for a short period of time, however, in that time I've worked with them on running detailed social media type investigations, scene investigations, background checks, asset checks, witness locates and in person statements along with registration and DMV checks. When it comes to locating witnesses and getting those reluctant ones to cooperate there truly is no better in my mind than Luke. Luke and his staff are diligent, thorough and expedient. Luke is personable, ethical and driven. The Capitol Legal Investigations, Inc. work product is excellent, and working with Luke has brought not only a smile to me, but also a tremendous amount of relief as I know the work will be done quickly, ethically/legally and completely.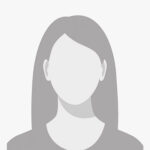 I have known the Patterson family now over 30 years, and have watched their son, Luke, grow from a teenager into a mature, responsible adult, a family man, and a leader in his church and community. His father, a Lutheran pastor, and his mother, have clearly installed in him an ethic and a sense of integrity that he has carried into his profession.
I followed Mr. Patterson from his days as a student in my classes at California Lutheran University, Thousand Oaks, first as a teacher, and then as a friend. During these years, I have grown to admire him for his enthusiasm, his sense of adventure, his dedication to seeing things through to the end, and above all, his delightful, friendly and loyal personality. I would imagine that in the world of civil investigation, it is rare that one finds such a person as Luke Patterson who embodies all of these qualities.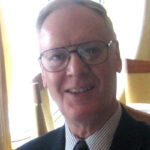 Schedule a Consultation Today